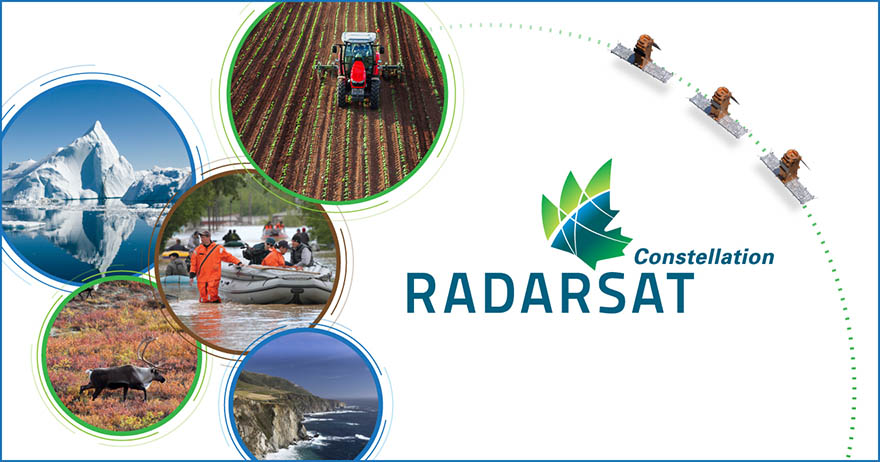 Over a dozen federal departments will use RCM data to provide services to Canadians. (Credit: CSA)
After 15 years of hard work on Canada's RADARSAT Constellation Mission (RCM), the trio of satellites was launched successfully into space on the foggy California morning of June 12, 2019, aboard a SpaceX Falcon 9 rocket.
The RCM will take daily scans of Canada's vast territory and waters, day or night and in all kinds of weather conditions. The constellation will provide daily access to 90% of the world's surface and will be able to pass over the Arctic up to four times a day. The RCM is also equipped with an Automatic Identification System, which will allow for improved detection and tracking of ships, including those conducting illegal fishing and other illicit activities.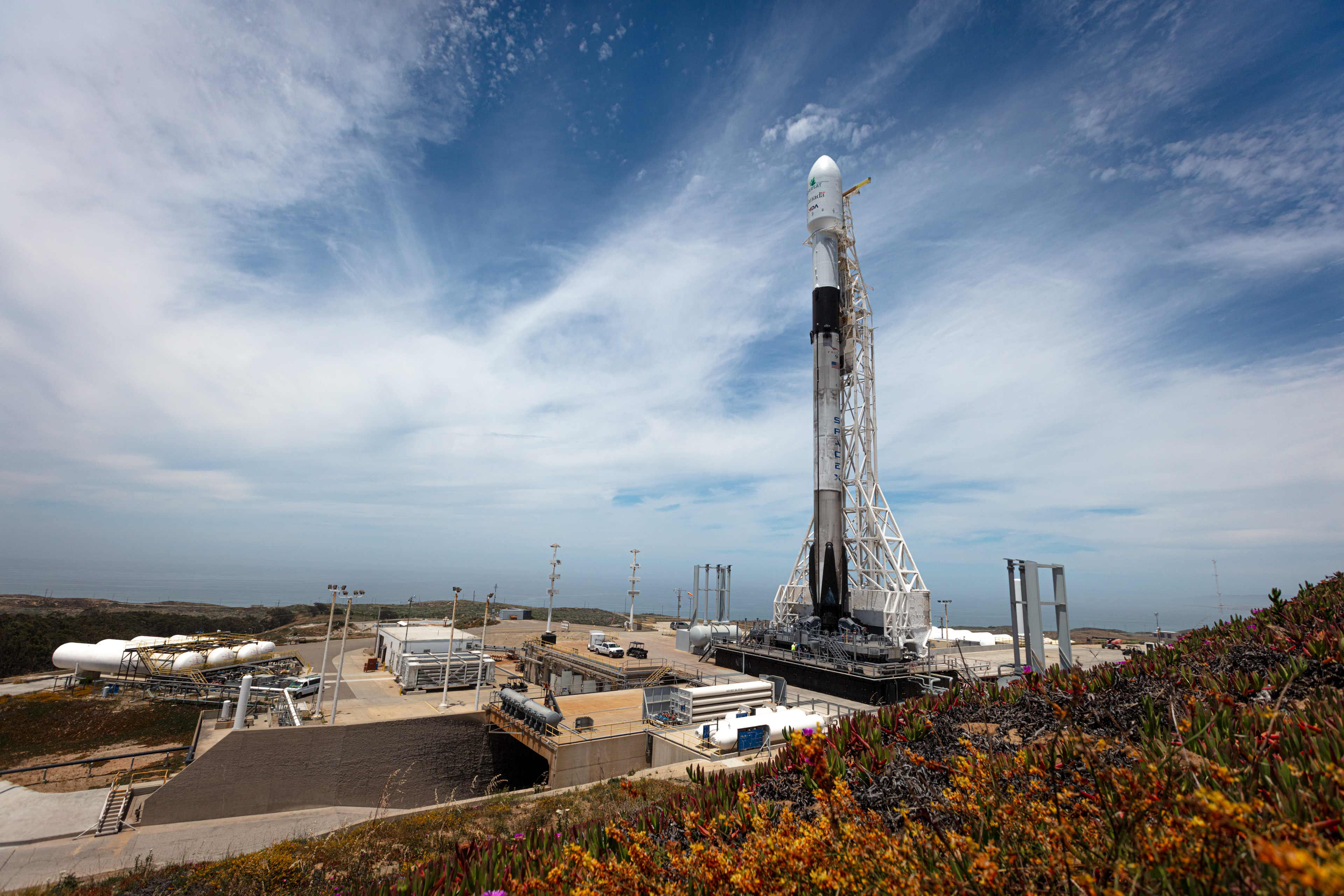 The RADARSAT Constellation Mission launched aboard a SpaceX rocket from Vandenberg Air Force Base, California. (Credit: SpaceX)
For more than two decades, Canada's world-leading RADARSAT satellites have been providing scientists, government and industry with crucial and continuous data for a wide variety of uses. RCM data will also be used in innovative applications that benefit Canadians, such as: 
Monitoring climate change, land use evolution and even human impacts on the environment by highlighting changes over time through composite images.

Helping emergency teams save lives during natural disasters.
Creating ice maps for safer ship navigation and commercial maritime transportation.

Monitoring the integrity of infrastructure like highways, bridges and railway corridors.

Measuring changes in permafrost and ground movement to support northern communities, build houses and infrastructure safely, and plan airport runways and their operation and maintenance.

Maximizing crop yields for farmers while reducing energy consumption and the use of potential pollutants.

Supporting the operations of the Canadian Armed Forces to further global peace and security.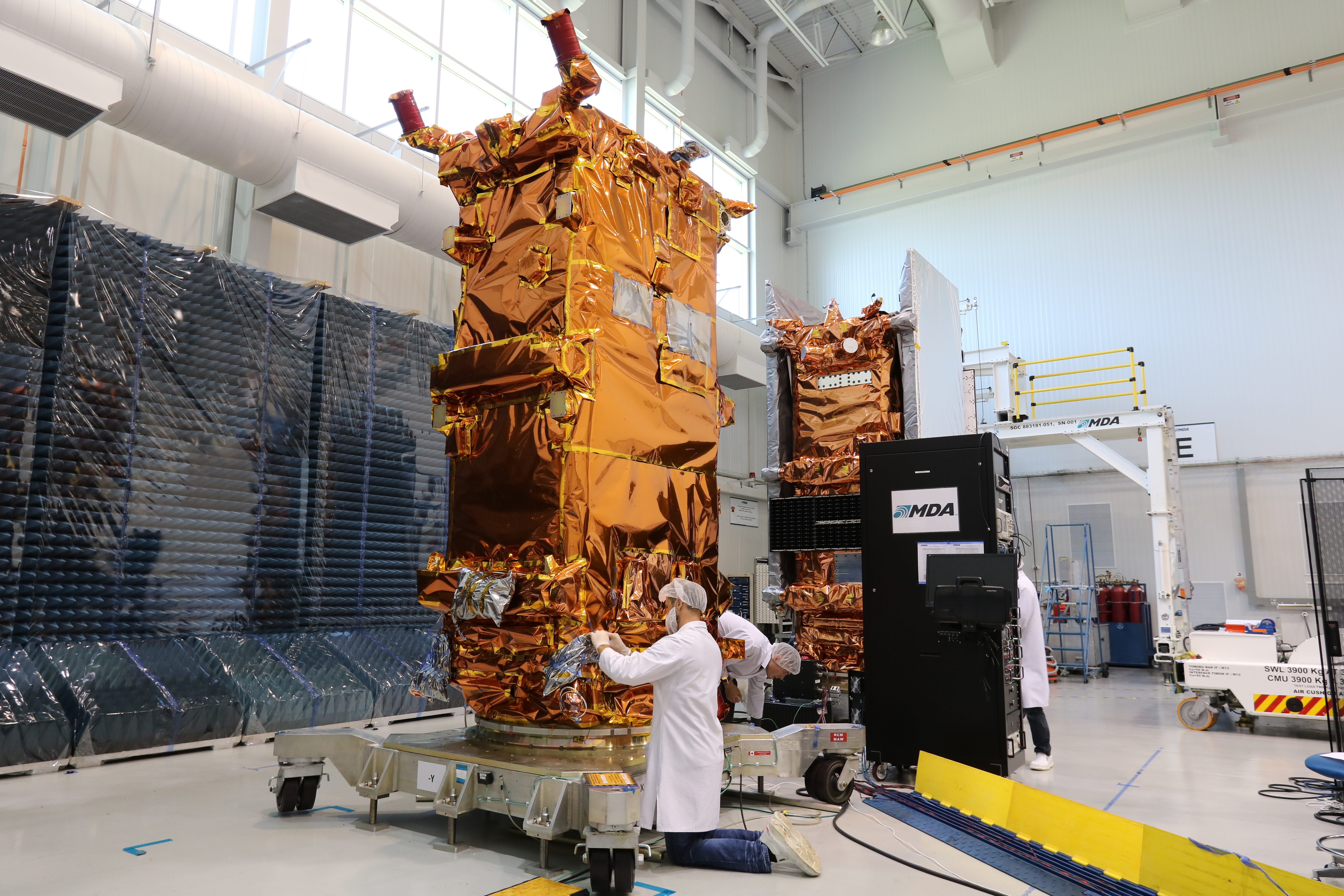 MDA Ltd., a Maxar company, is the prime contractor for the project. As such, it is responsible for the design, construction and testing of the spacecraft, which was mainly done out of their facility in the Montreal area. In total, 125 suppliers across 7 Canadian provinces played a role in the project. (Credit: CSA)
The satellites are expected to be fully operational after the commissioning period, which may take up to 3 to 6 months. While the RCM's prime objective is to respond to the needs of the Government of Canada, the Canadian Space Agency aims to provide a variety of users in industry, government and academia with access to RCM data.