Young Canadians can test their skills and knowledge through the Canadian Space Agency's Junior Astronauts campaign this fall with online activities in science and technology, fitness and nutrition, and teamwork and communications. The first activities were made available on the Junior Astronauts website in September, with more coming in October.
Young Canadians who complete at least one activity in each of the streams can apply to take part in the CSA's Junior Astronauts recruitment. Selected youth from across Canada will have the opportunity to go to the Canadian Space Agency in Saint-Hubert, Quebec for a week of training by astronauts, scientists and engineers.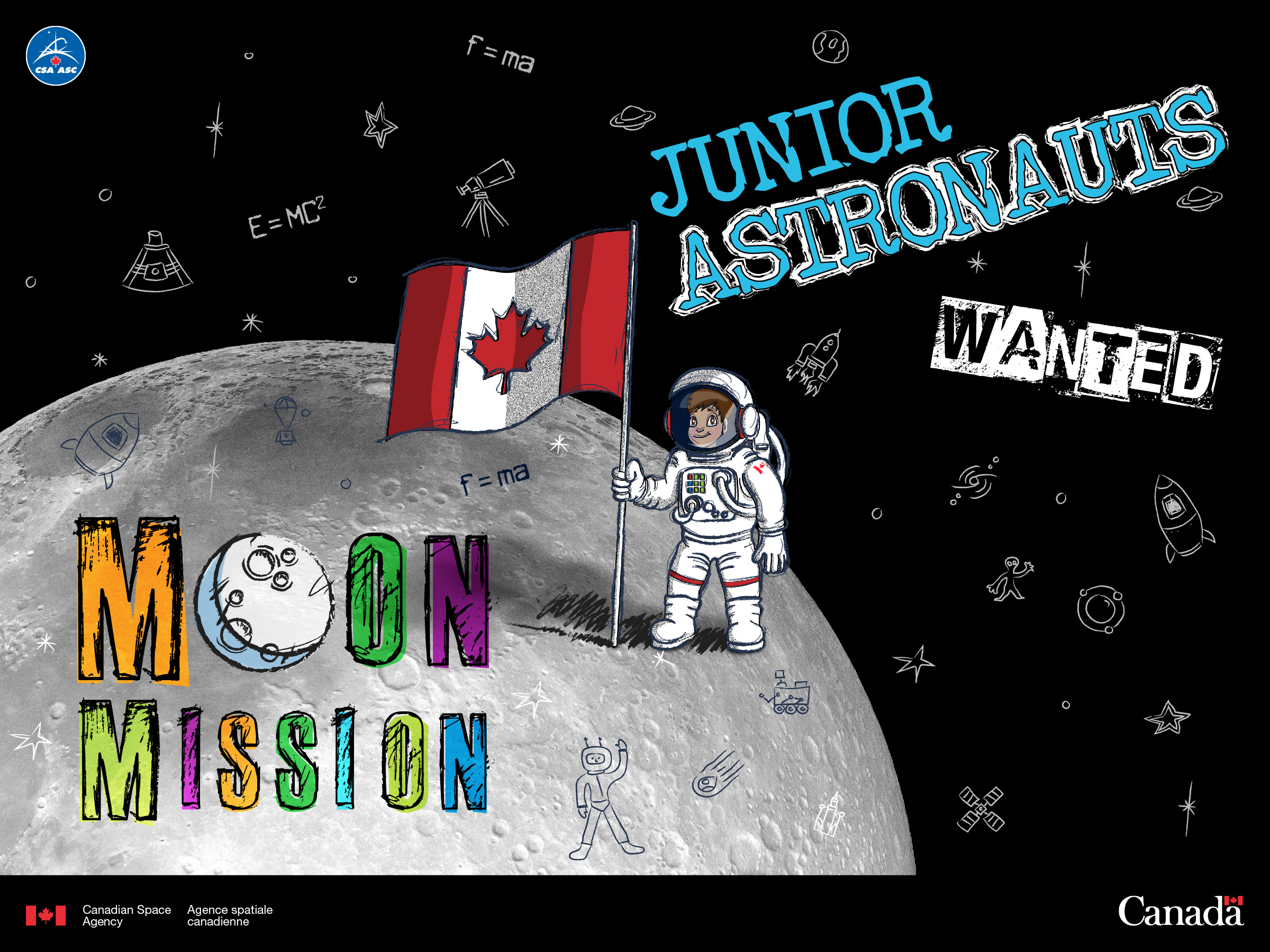 Junior Astronauts wanted! (Credit: Canadian Space Agency)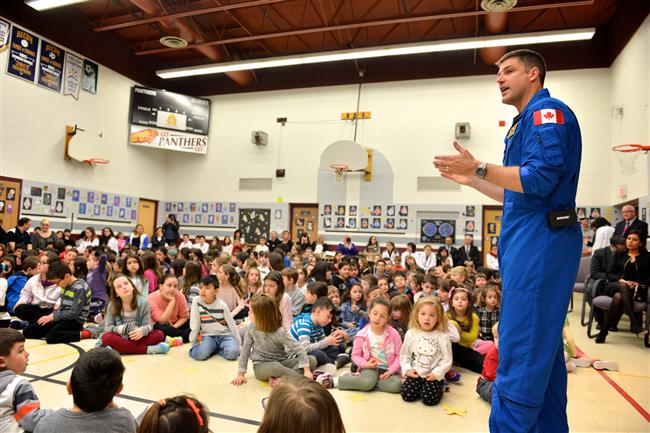 Canadian Space Agency astronaut Jeremy Hansen speaks to a student assembly in Bolton, Ontario. (Credit: Canadian Space Agency)
By participating, teachers, educators and youth group leaders will have an opportunity to win a visit by an astronaut or space expert to their school or youth organization in spring 2020. All they have to do is register and complete at least one of the activities with a youth group in any of the proposed streams. The CSA will randomly select institutions from every province and territory.
Visit the Junior Astronauts website to learn more and to register! You can also subscribe to an email list for timely updates about the campaign.