Welcome to Space Matters!
The future of innovation and exploration depends on developing the minds and imaginations of the next generation of thinkers, researchers and space pioneers. Here at Space Matters we believe that every Canadian should have access to a rich variety of learning opportunities. The goal of Space Matters is to raise awareness of the importance of space to Canadians and how it touches on nearly every aspect of their daily lives. From Global Positioning Systems (GPS) and satellite communications to weather forecasting and monitoring the health of crops, the standard of living we currently enjoy is fundamentally dependent on satellites and space technologies. In parallel, the exploration of space drives innovation and pushes what we thought was possible to new limits, while at the same time addressing some of the biggest scientific questions of our time – such as are we alone in the universe?
Through Space Matters we seek to connect Canadians from coast to coast who are interested in space and to use space to ignite interest and motivate young minds to study science and engineering and to pursue careers in these fields.
Connect with people and events near you.
Canada in Space Timeline
Did you know that Canada was the third country – following Russia and the USA – to launch a satellite into space?! And did you know that a Canadian instrument detected snowfall on Mars for the first time?! Canada has a long history in space. Explore our Canada in Space timeline to find out for yourself!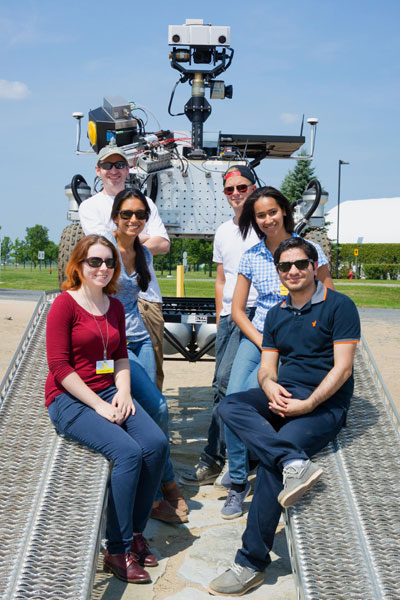 Quote: "Though she be but little she is fierce." -Shakepeare Favourite pastime: Soccer and word puzzles Born: Before Jeremy Hansen Favourite subjects in school: Math and English Education: Bachelor of Arts in Physics, PhD in Astronomy and Astrophysics Job title:...
read more
  Date of birth: January 27, 1976 Born: London, Ontario Pastimes: Sailboat cruising and racing, rock climbing and mountain biking Background: Fighter pilot Education: Bachelor of science in space science; master of science in physics Flight certification: Airline...
read more
Join our mailing list
Enter your information here to subscribe to our mailing list.