Looking towards the centre of Gale crater, Mastcam mosaic showing the APXS pointing up, at the end of the robotic arm (Credit: NASA/JPL-Caltech/MSSS)
The Alpha Particle X-Ray Spectrometer (APXS) is the only such instrument included on all NASA Mars rover missions, providing a unique opportunity to compare chemistry across different locations. Dr. Ralf Gellert (APXS Principal Investigator and physics professor at the University of Guelph) provided the scientific design for the Mars Science Laboratory (MSL) APXS. MDA was the prime contractor, funded by the Canadian Space Agency (CSA), who also fund Mars operations run from the University of Guelph and the University of New Brunswick.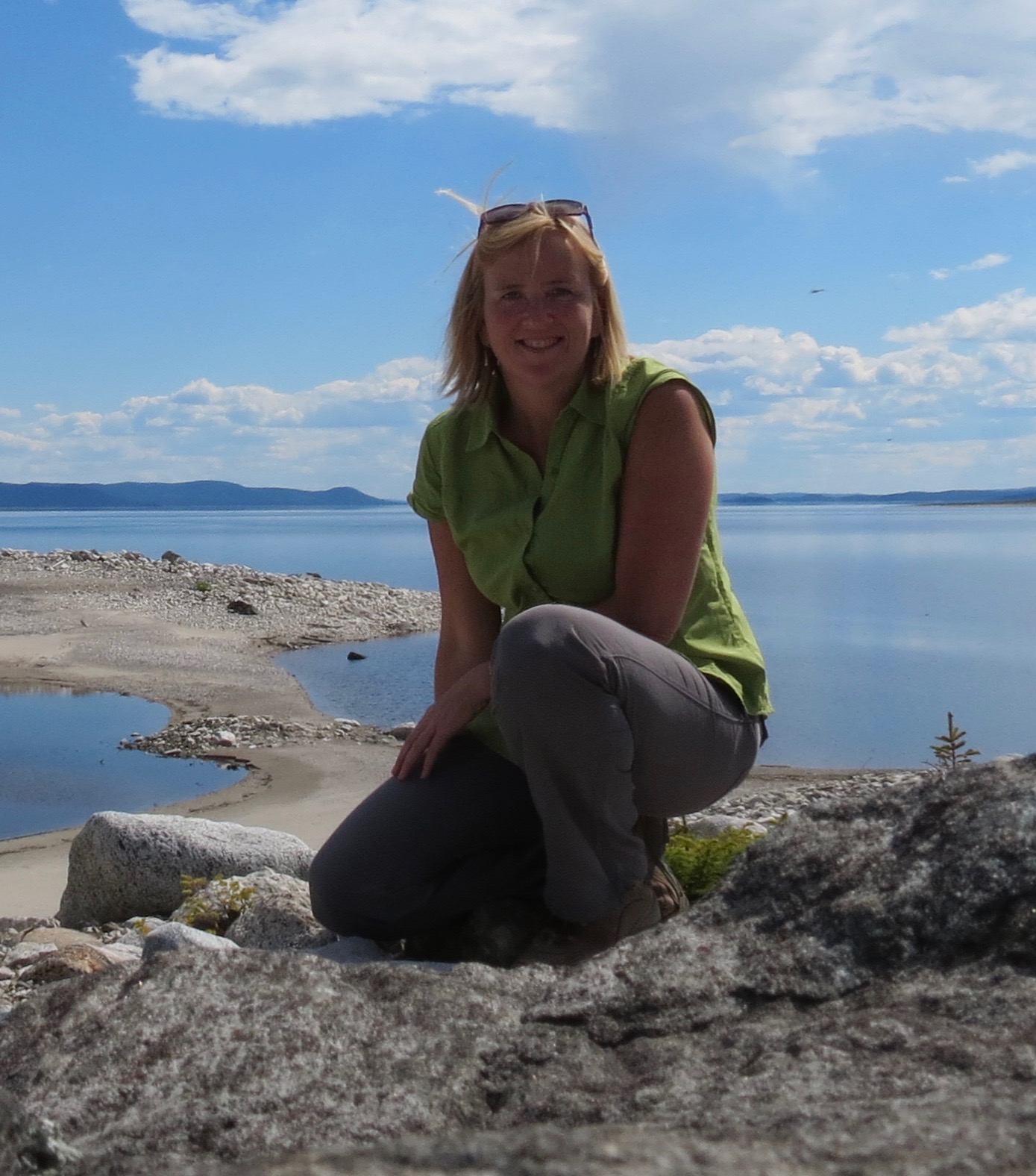 Dr. Lucy Thompson is a geologist/planetary scientist at the Planetary and Space Science Centre, University of New Brunswick. She came to Canada for her PhD studies and first foray into planetary geology in 1991, studying the Sudbury meteorite impact structure in Ontario. She has since studied other terrestrial, martian and lunar craters and geology, as well as meteorites. This experience led to her becoming a member of the APXS and MSL Science teams in 2011.
The APXS is located on the end of Curiosity's robotic arm and is placed in contact with, or close to, a rock, sand or soil sample, or pointing away from the surface for an atmospheric measurement. It bombards the area of interest with X-rays and alpha particles, causing the sample to emit characteristic x-rays that reveal its detailed chemical makeup. The APXS is compact, simple to operate, requiring very little power or uplinked data and generating low downlink data volume products, making it ideally suited to landed planetary mission payloads.
After nearly 7 years and more than 20 km of roving in Gale crater on Mars, the MSL Curiosity APXS instrument has acquired more than 750 individual chemical analyses of rocks, sand, soil, dust and the atmosphere. In concert with the 9 other instruments on the Curiosity payload, it has been key in discoveries regarding the geological history of the Gale crater landing area as well as the martian crust in general. These have included; recognition of a past environment at Gale that could have sustained life, as well as extending the compositional range of crustal materials so far found on Mars.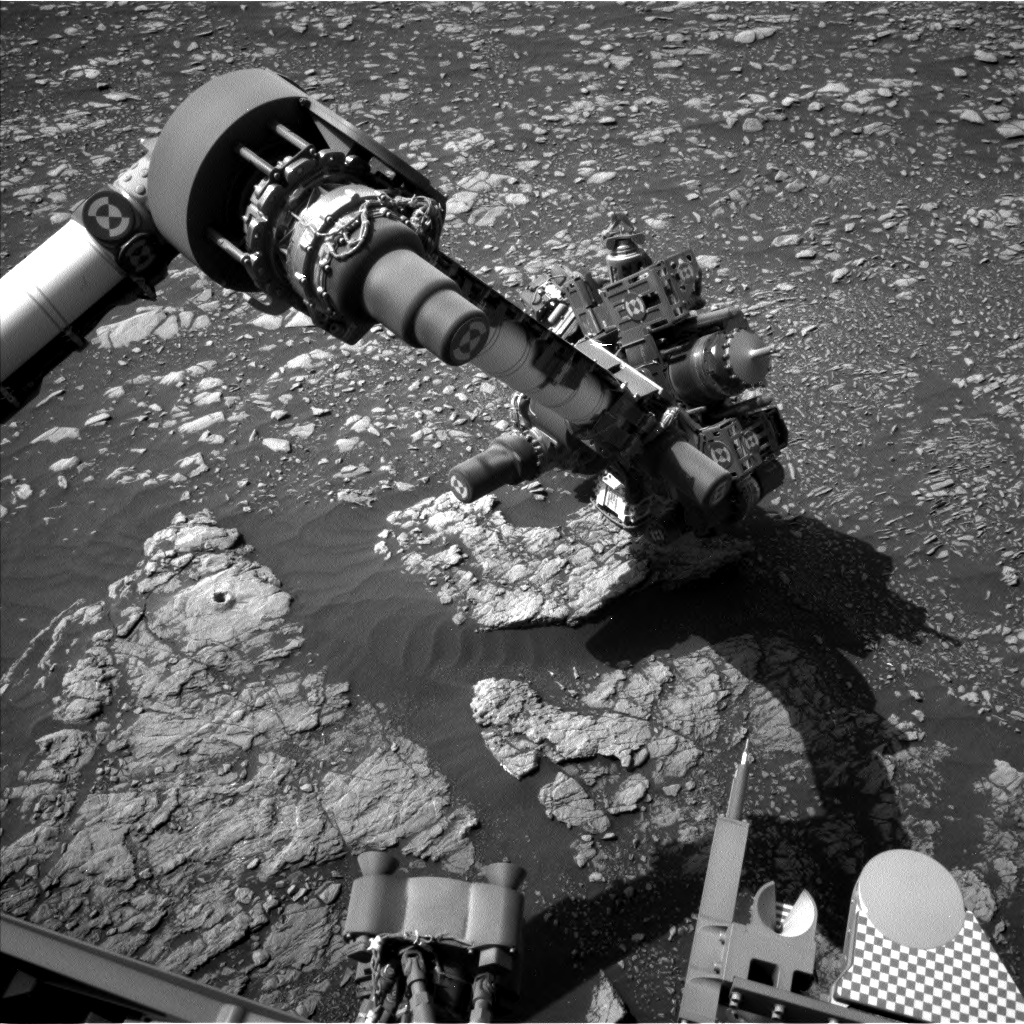 Navcam left photo of APXS analyzing the "Kilmarie" drill target prior to drilling on Sol 2382.
(Credit: NASA/JPL-Caltech)
The Canadian-built and operated APXS continues to play a pivotal role in the exploration of Gale crater. As Curiosity continues to climb the rock layers that comprise the central mound, the APXS will provide key chemical information regarding changes in the martian environment through time as the rocks were formed.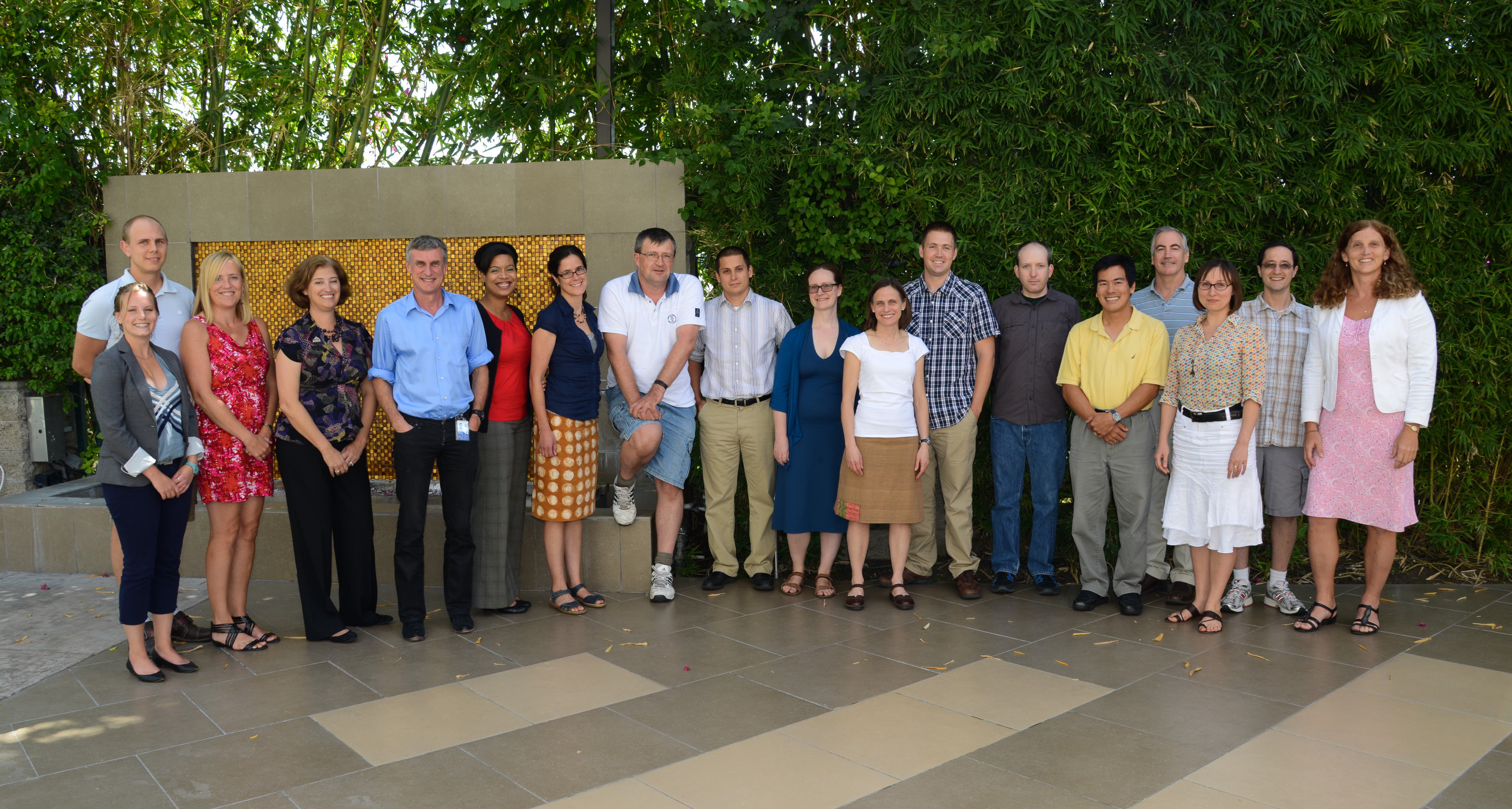 The APXS team during landing, August 2012.